If you have never visited the Garden of Cosmic Speculation then this should definitely be on your list of places you must see! 2016 is Visit Scotland's Year of Innovation, Architecture and Design and this site absolutely fits this theme! The Garden of Cosmic Speculation is a 30 acre garden designed by landscape architect Charles Jencks and his late wife Maggie Jencks. Situated at Portrack House near Dumfries this garden is definitely worth exploring and when open for only five hours on one day a year as part of the Scotland's Gardens Scheme you don't want to miss it!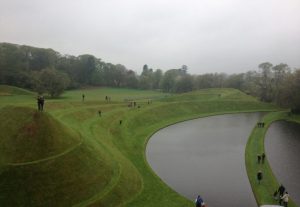 Visitors come from all over the world on the first Sunday in May to visit this wondrous place.  Over the 30 acres are gardens, many inspiring DNA sculptures, bridges and incredible use of the land such as the Railway Bridge beside the beautiful River Nith. The garden has many other interesting features including spiral landforms and terraces. Nowhere else will you be able to see a cascading universe beside a wonderful geometric kitchen garden. It really is a gem in the Nithsdale Countryside.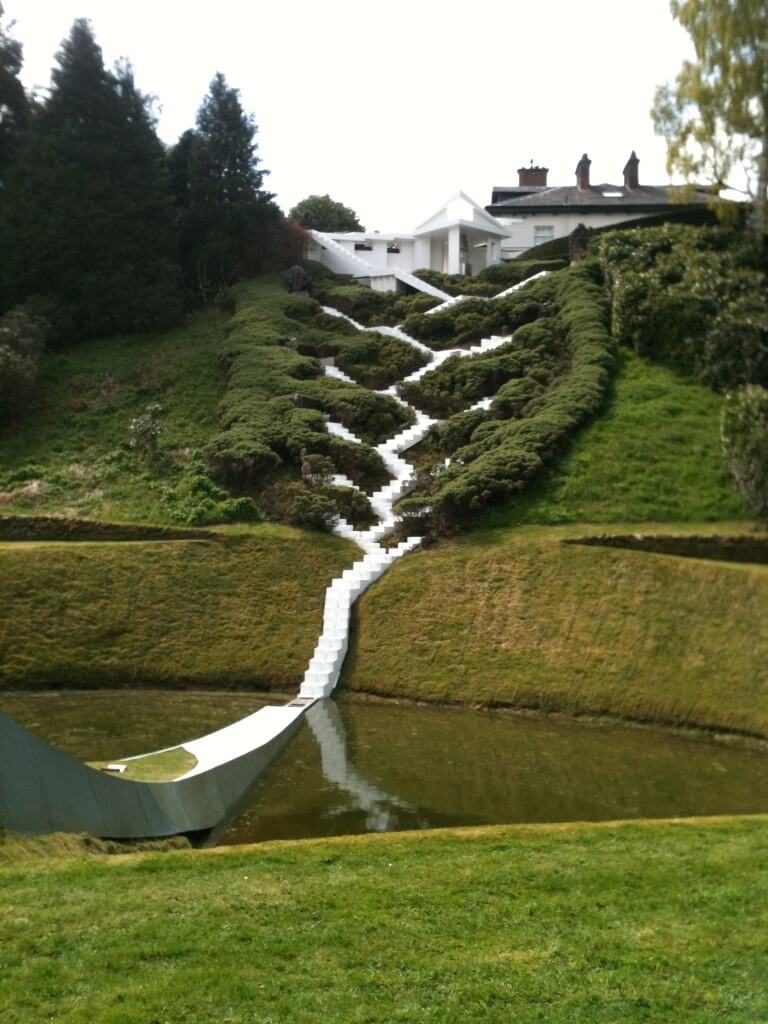 Last year was the first year that Solway Tours ran their now annual trip to the Garden of Cosmic Speculation and all guests thoroughly enjoyed it. It is a garden that can be enjoyed by people of all ages and as you can see from our photos our younger guests certainly enjoyed exploring especially on the snail mound!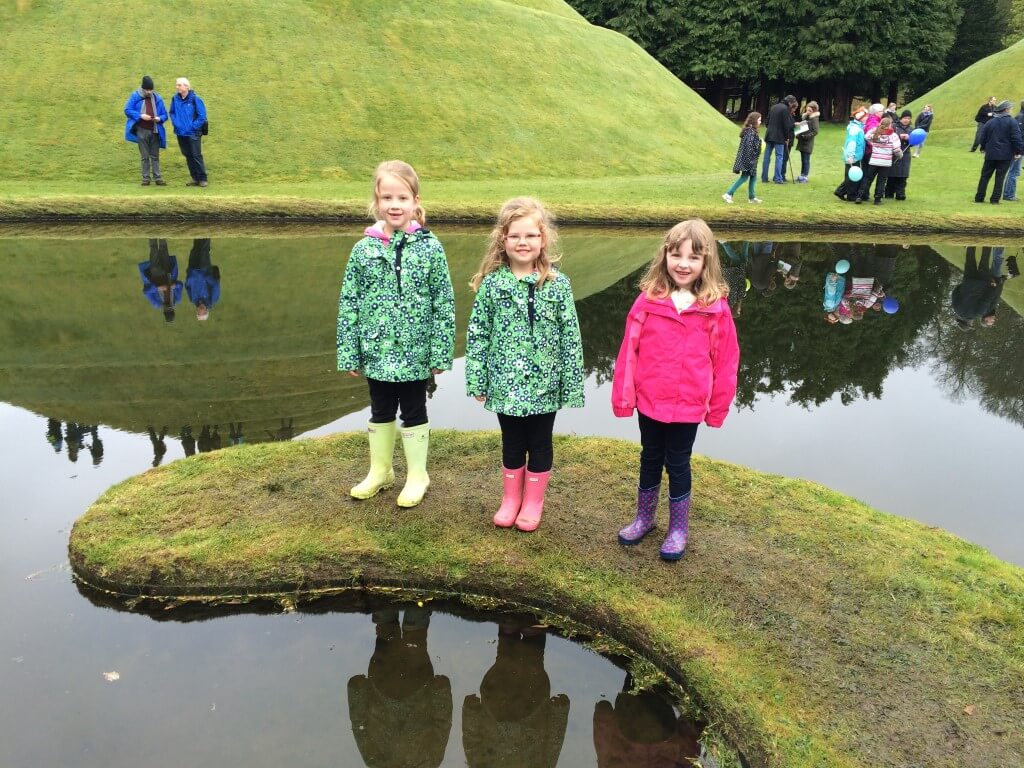 Charles Jencks is Trustee and Co Founder of the Maggie's Centres and the profits from the open day are donated to the Maggie's Centre. Maggie Jencks, Charles late wife is the inspirational woman behind the Maggie's Cancer Care Centres that provide invaluable social and emotional support to those with cancer, and their family.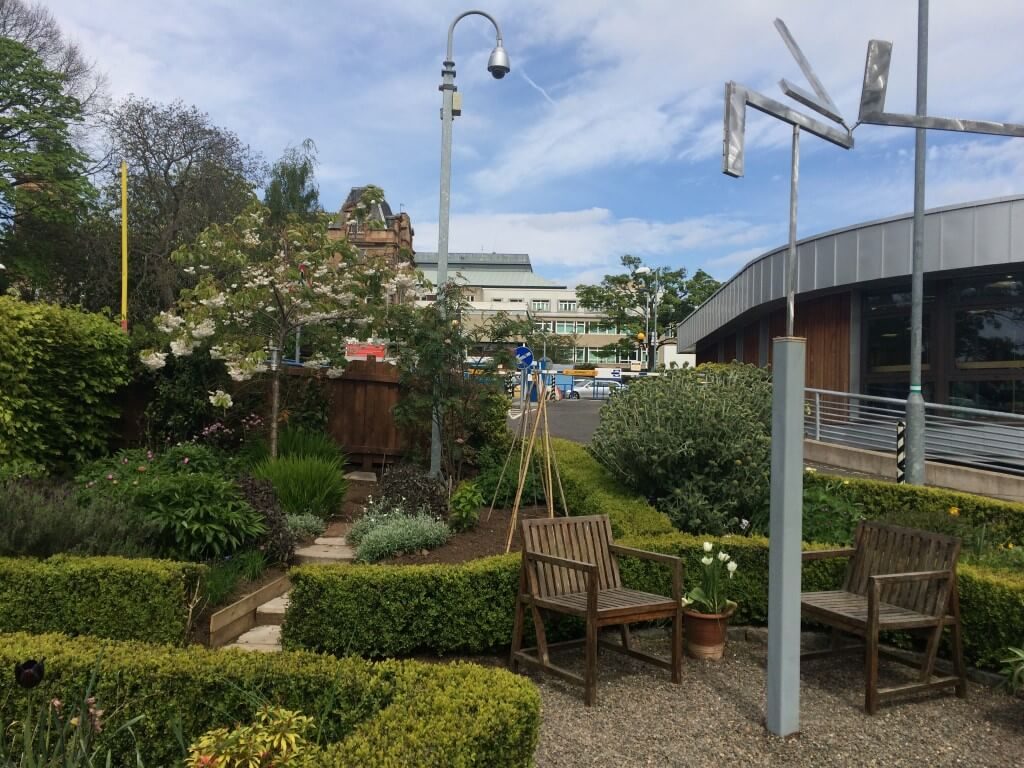 Maggie herself having been diagnosed with breast cancer in 1988 took a very active role in her own treatment. She believed that there was no one place or person that people with cancer could turn to and after visiting America and battling through her own treatment for cancer she started to put together her ideas to create a welcoming place close to hospitals where people with cancer could get support.
This haven would be somewhere people could go for a cup of tea, for information related to their treatment or to support groups led by professionals. Maggie died in 1995 one year before the first Maggie's centre had opened but she had done all the necessary groundwork for this haven to built. The cancer care centre she imagined and planned now thrives in the grounds of the Western General Hospital in Edinburgh and many other centres have now opened up across the UK.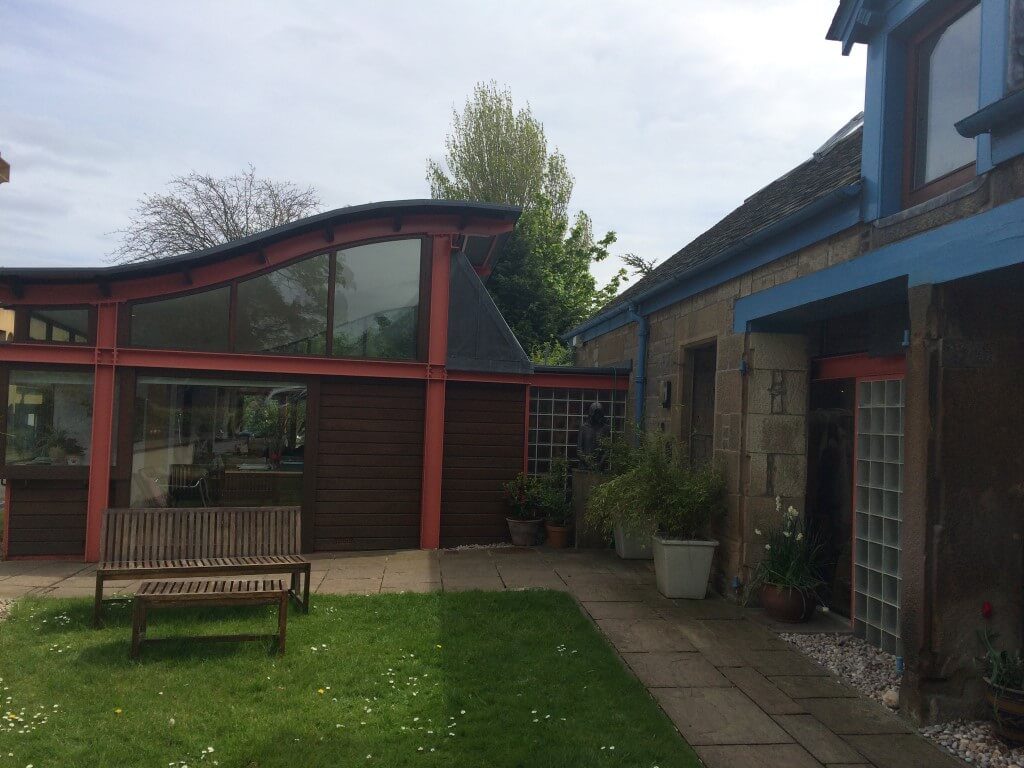 Charity Day Tour, Sunday 1st May
On Sunday 1st May the Portrack Gardens, parts of which were designed by Maggie herself will be open to the public and we are running a tour there along with a visit to the Crawick Multiverse, also designed by Charles Jencks and Drumlanrig Castle.
The Crawick Multiverse is another fantastic land art project designed by Charles Jencks. This project has seen a former open cast mine be transformed into a fantastic outdoor space which can be enjoyed by all ages. The landscape art design used for this project links the themes of space, astronomy and cosmology and is well worth a visit.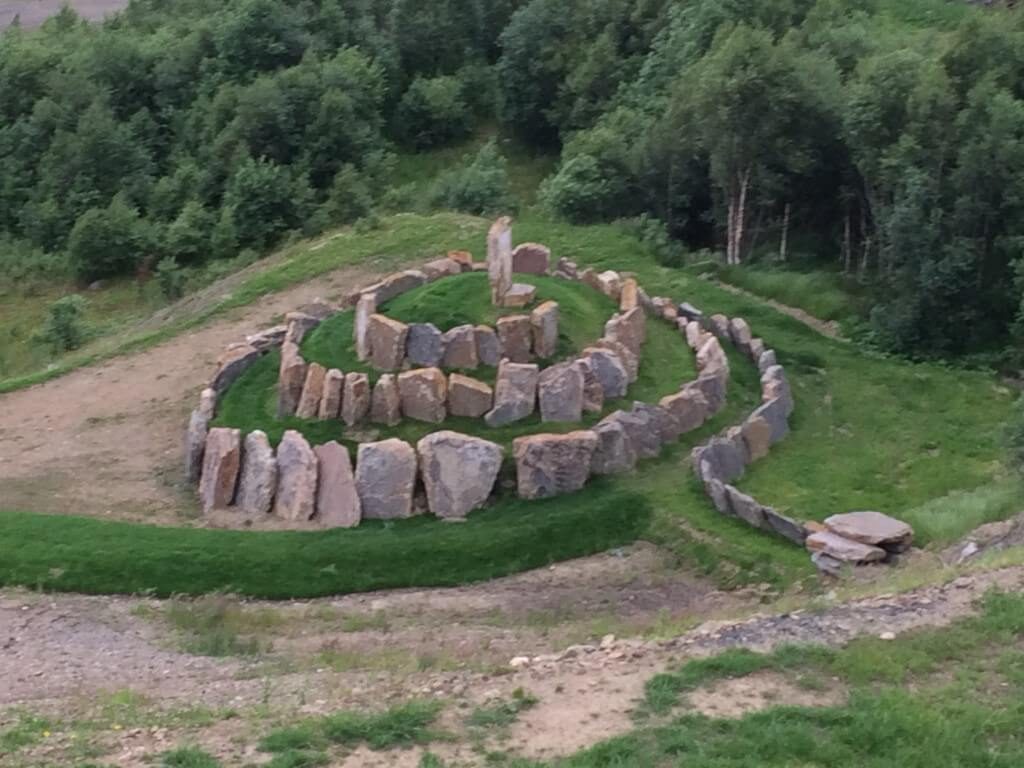 We will also visit the fantastic Drumlanrig Castle where we will be have a guided tour of the castle and a fabulous afternoon tea is included in the price. The pink sandstone castle home of the Duke of Buccleugh has played an important role in many of Scotland's pivotal historic events of the past.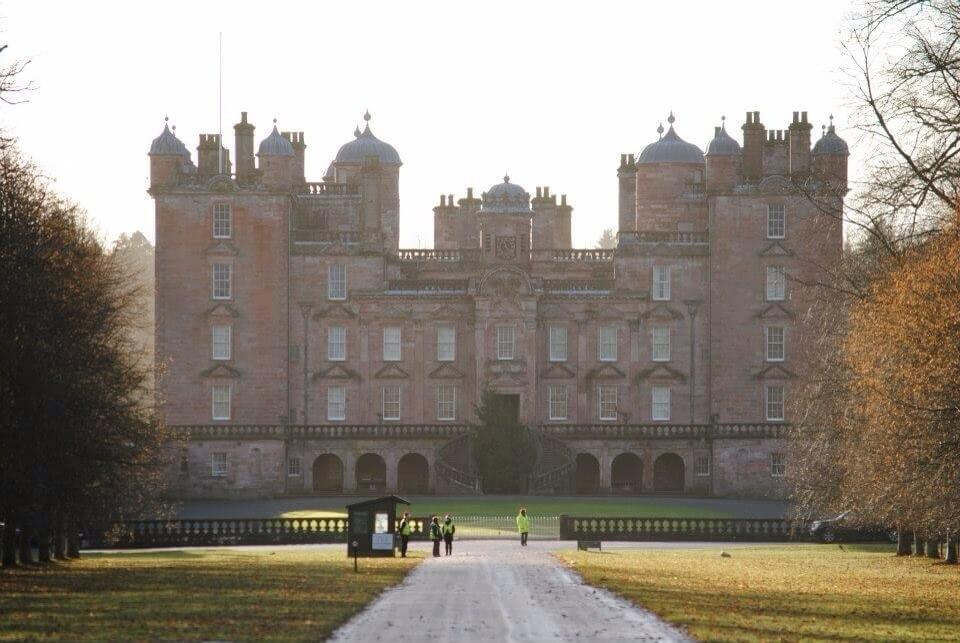 To find out more about this tour then click on the link below or get in touch on beinspired@solwaytours.co.uk to book a place.