So what has Dumfries and Galloway ever done for us?- Robert Burns
Robert Burns moved to Nithsdale in 1788. He was offered three farms to work the land and unfortunately for Rabbie and the family he chose Ellisland which was by far the poorest soil. After spending most of his days in Ayrshire moving to Dumfries and Galloway was not a major upheaval for Burns as the ploughman poet knew the land very well. Whilst living at Ellisland Burns had to take a government job with the Excise department to supplement the family income.
It was in his time at Ellisland that Robert wrote his most famous work, Tam o' Shanter,  and during his three year stay at Ellisland he produced 130 songs and poems and 230 of his 700 letters. Jean worked incredibly hard on the farm and it is a testament to both of them that they created a farm virtually from scratch whilst Rabbie carried out the duties of an Excise Officer and wrote so many letters, poems and songs.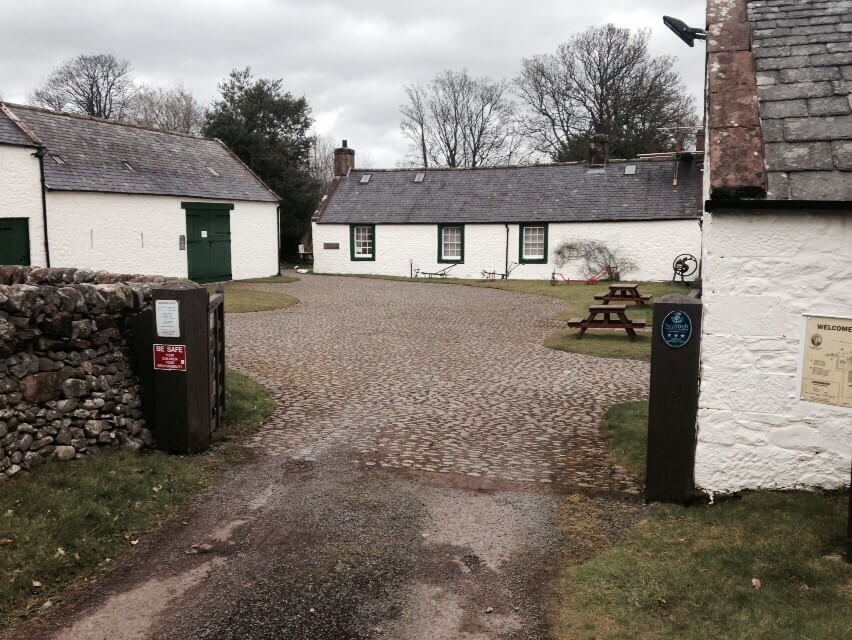 In November 1791 Burns moved his family into Dumfries and lived in the "Stinking Vennel" in a first floor flat that today is known as the Sanghoose of Scotland. It is known as the Sanghoose as Burns collected or composed a huge number of great songs including the "Lea Rig" and the favourite of our guests so far "Ae Fond Kiss" whilst staying in the flat. In May 1793 Burns moved again to Mill St now known as Burns Street and this is where he was to die aged only 37 on July 21st 1796.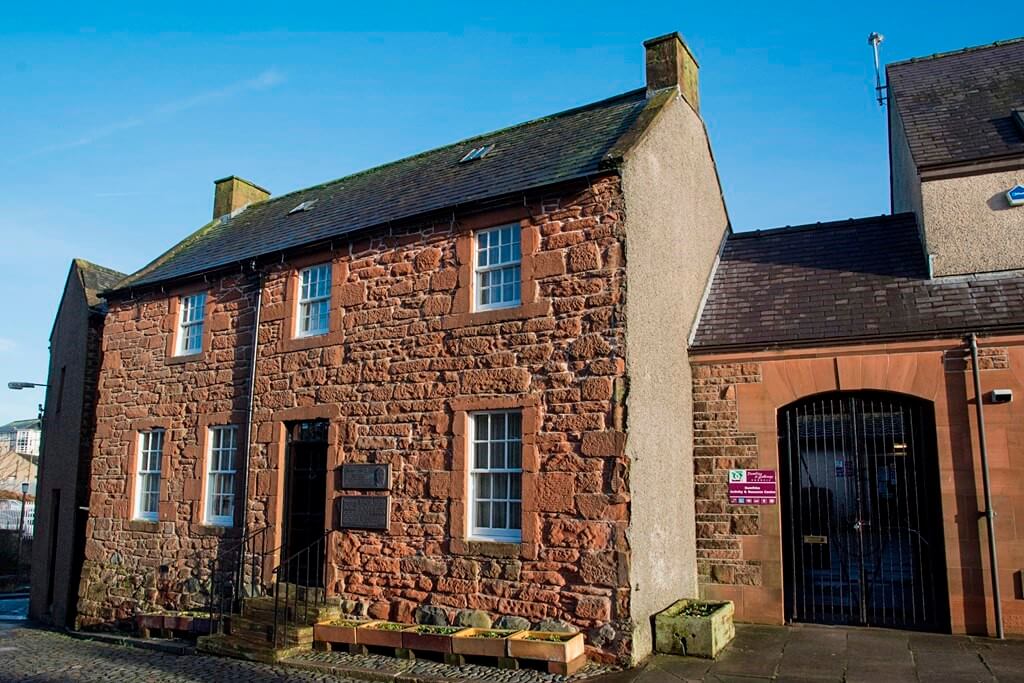 Burns today is known as the National Bard and is considered to be our most famous Scotsman across the world. He spent much of his short time farming and riding his horse across large areas of Southern Scotland. The Globe on the High St has incredible direct links to Burns as he spent many of his nights drinking and entertaining in his favourite howff. The Globe is now a pilgrimage to thousands of Burns' enthusiasts and the welcome and insight into his life in the town is explained in a fascinating and unrivalled way. He also enjoyed the hospitality of the Coach and Horses and many inns across the Region.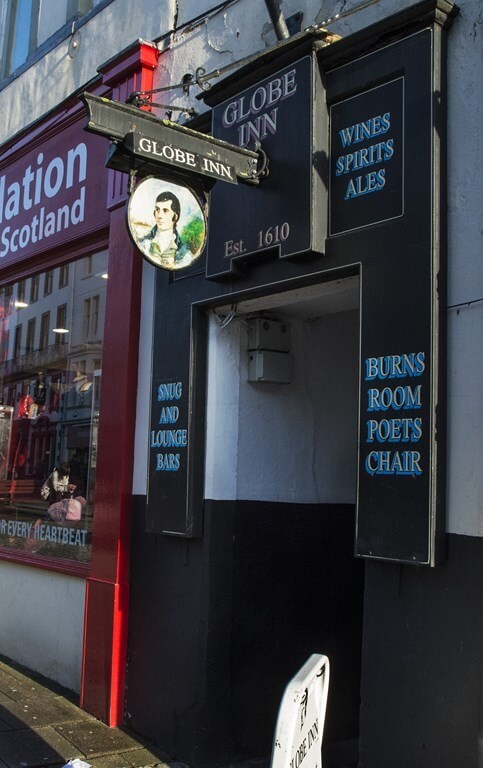 Places in Annandale have strong associations with Burns including his work as an exciseman at Annan and his ill-advised time spent before he died at Ruthwell and Brow taking the waters and swimming in the Solway. Back in Dumfries the recently refurbished Theatre Royal, opened in 1792, is a place that Burns was closely linked with and was said to be very fond of. The oldest working theatre in Scotland has some great history and what a fantastic community space on our doorstep which was used by Burns before he died.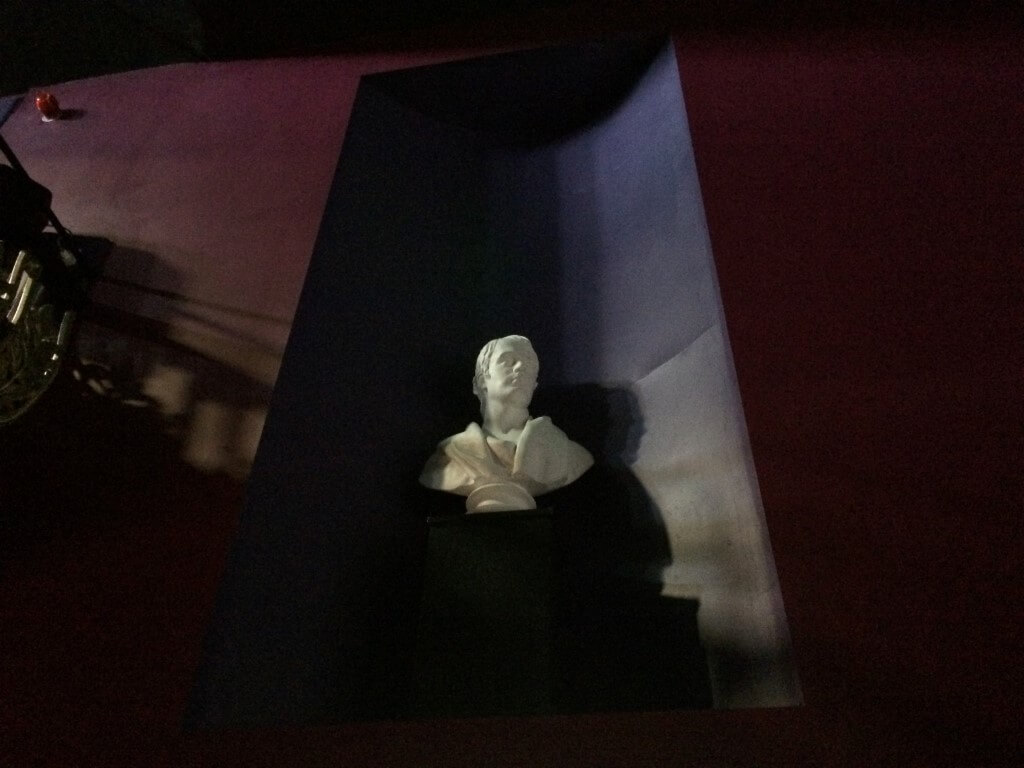 Burns' death saw him buried initially in a corner of St Michael's Churchyard, on the exact day that Jean gave birth to their son Maxwell, but after public pressure he was given his own mausoleum and his body was moved there in 1815. The Mausoleum and Burns' House are some of our most visited local attractions and rightly so! A statue to Robert Burns was unveiled in the town by the Earl of Rosebery on 6th April 1882 after Burns had been posthumously given the freedom of the town. The statue was carved in Carrara by Italian craftsmen under the guidance of artist Amelia Paton Hill.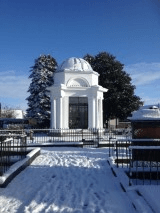 As you travel around our Region you can see the impact that the leader of the Scottish Romantic Movement had on the people and the area. However at Solway Tours it is possibly two places that we most think about when considering the life of Robert Burns. When we are passing through Auldgirth we look across at the Auld Brig and think of Robert travelling across there on horseback or sometimes walking as part of his excise duties or when returning to Ellisland. We both also enjoy visiting Castledykes Park and it is there that Burns is supposed to have been inspired to write the emotive "Scots Wha Hae" in the grounds of the old Castle where Bruce declared himself King of Scotland in February 1306.
In this Region we have so many experts on the life of Robert Burns and at Solway Tours our aim is similar to many others. We must ensure that we keep his flame burning and creative genius alive not just on Hogmanay or the 25th of January!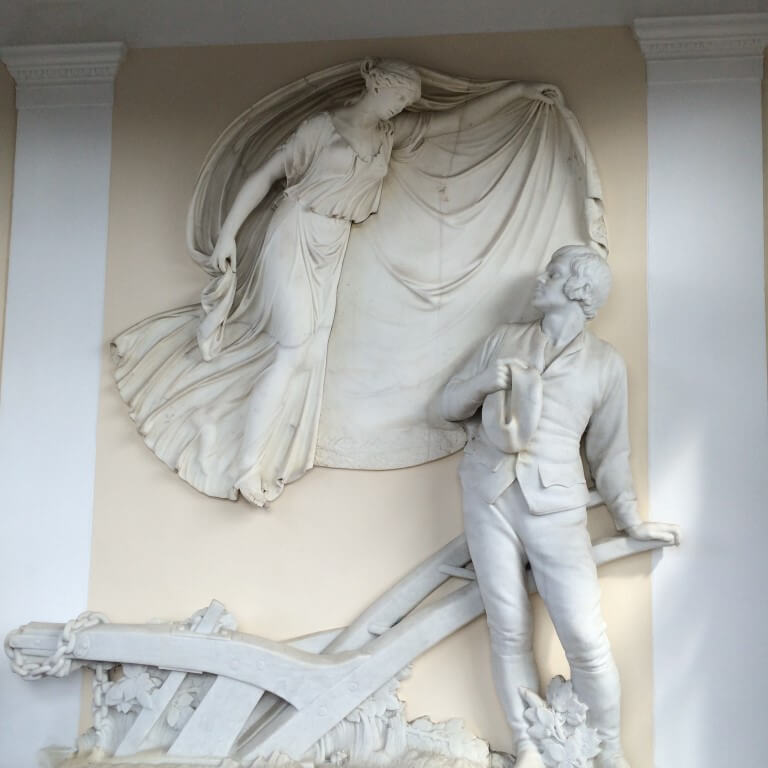 We recently took 39 pupils from a local secondary school on our Robert Burns Tour on National Poetry day! The article below outlines what they thought of their tour.
National Poetry Day – Robert Burns Tour
On Thursday 8th October 39 First Year pupils spent the day with Solway Tours' Mark Turner and Lesley Watson on a fun and fact finding excursion learning about our local world famous bard Robert Burns. This day in the outdoors classroom was to mark National Poetry day.
Our itinerary was jam-packed covering the Burns Centre in Dumfries followed by a short walking tour taking in Devorgilla Bridge, the Vennel, Burns Statue and other historical sites of note and finishing up at the Sanghoose.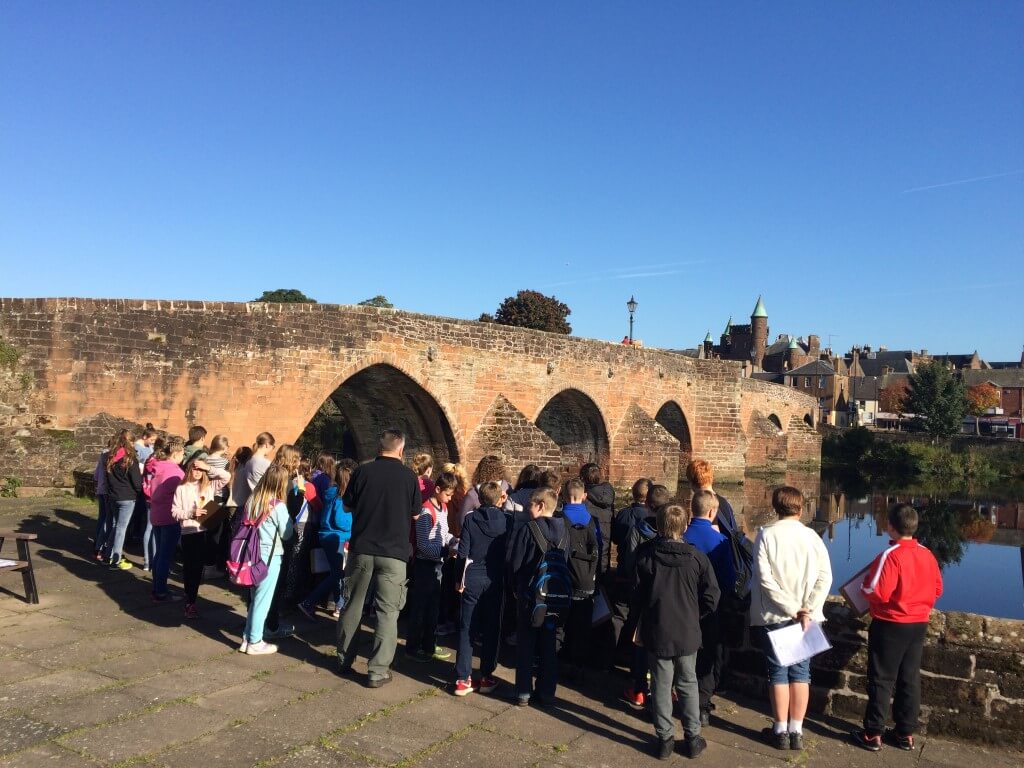 Next we travelled up to Ellisland Farm where we were split into groups and rotated round touring the farm, the house and watching a video. Les, the volunteer curator, told us lots of stories about Burns here and we had our packed lunches in Rabbie's Barn.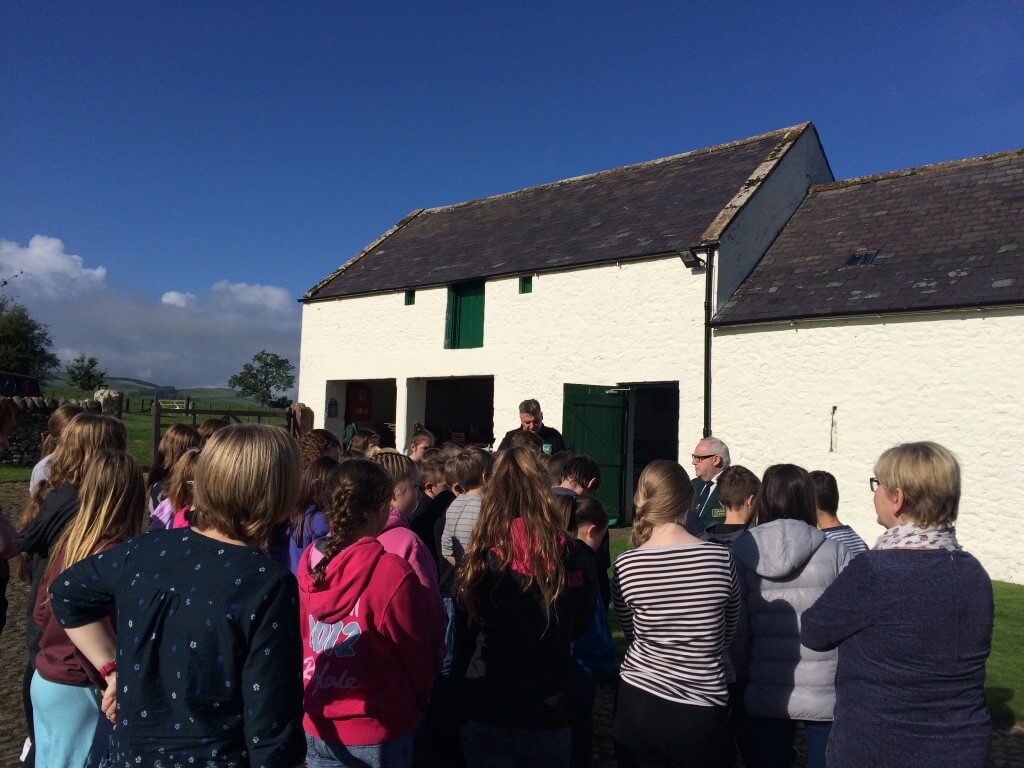 One of the most interesting parts of the day was when we visited the Hermitage at Friars' Carse as this is where Burns wrote the famous Tam O'Shanter and a portion of this exciting tale was recited!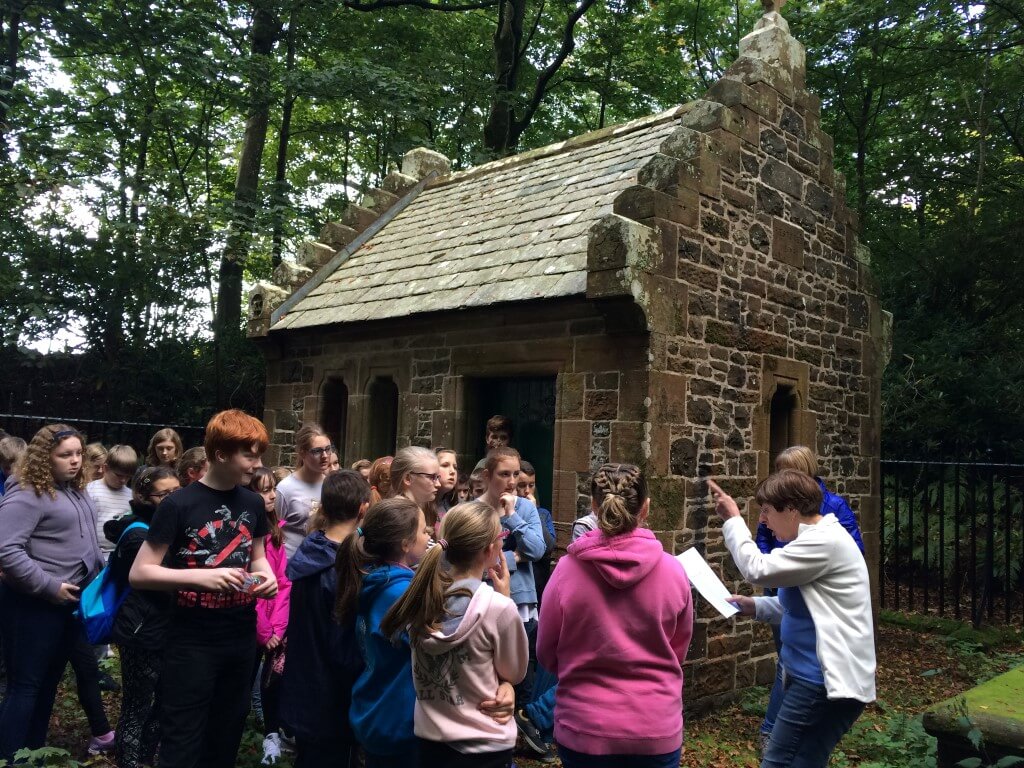 To finish off the day we headed back in to town to see inside Burns' House and the Mausoleum.
Our First Years had a great day out – here are some of their thoughts.
Mia Beattie said 'I liked learning about my local area. I am sure it will be useful in the future,' and Kelly Halliday thought, 'It was great, very enjoyable and very well organised.'
Cairn Douglas commented, 'The Burns Trip was very informative. I didn't know anything about Robert Burns before it, apart from he was a poet,' and Kaytlyn Davidson thought it was 'lots of fun and educational. The farm was great!'
It was overall a very successful day out and our thanks to Solway Tours for making it so enjoyable, even the weather was perfect!  Ms H Wright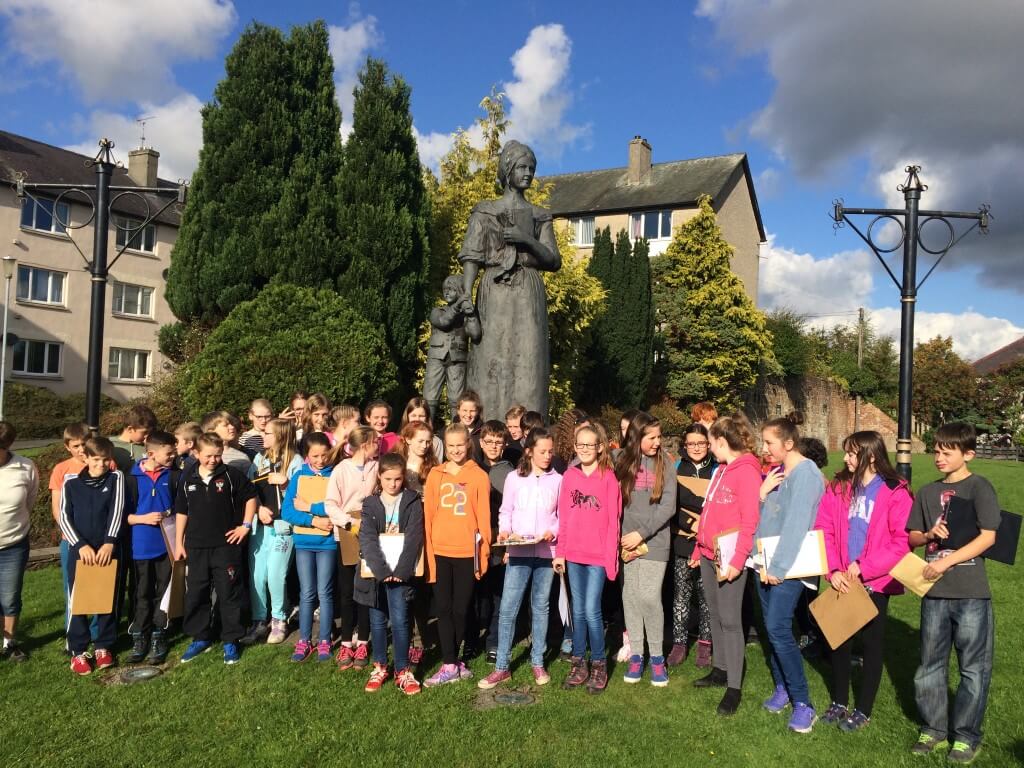 Click below to find out more about our Robert Burns Tour.
http://solwaytours.co.uk/tour/robert-burns-tour/
http://solwaytours.co.uk/tour/dumfries-and-galloway-heroes-and-heroines-tour/