#LoveDandG Hour- Food and Drink in D&G
The next #LoveDandG Hour is on Thursday 24th September 9-10pm and we are discussing Food and Drink in D&G!    We are delighted to have Lorna from Savour the Flavours as our co host for the hour.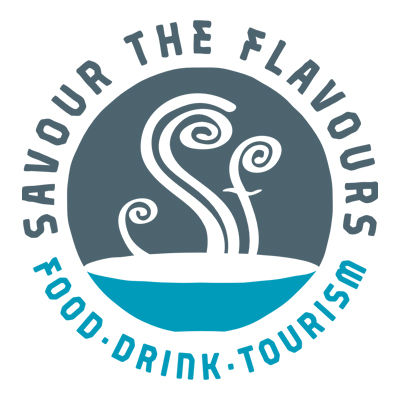 This month we want to help to promote the fantastic food and drink experiences that we have across D&G.  As always we are keen for #LoveDandG hour to be a place where people can find out about what is happening across D&G, hear peoples recommendations and see stunning photos from around the Region.
This is a great chance for us all to highlight to the world why we #LoveDandG and to connect with others that are also passionate about promoting local food and drink in Dumfries and Galloway.  We are also looking for ideas for future themes and co hosts so if you are interested in co hosting an hour with us or have ideas for future topics then please do get in touch at beinspired@solwaytours.co.uk.
How you can get involved?
Simply join us on Twitter on the night and get involved in answering the questions below and tag all your tweets with the hashtag #LoveDandG
Also when answering include A1 at the start of your tweet to answer question 1, A2 to answer Q2 etc, thanks.
So pop the date in your diary,  share the details with others and the questions for the hour are listed below!
#LoveDandG Hour- Food and Drink in D&G
9.00pm Q1       This year many of D&G's food and drink businesses went above and beyond to keep our region supplied during lockdown. Tell us about the #LocalLegends that helped your community during lockdown. #LoveDandG
9.10pm Q2       It has been great to get back out and about being a #Hametowntourist.  Have you been out to any local food and drink establishments recently and are there any you would recommend for their warm welcome? #LoveDandG
9.20pm Q3       Where is the best place in D&G to go with family and have a picnic?  #LoveDandG
9.30pm Q4        There are now several fantastic drink producers in D&G?  Which ones would you recommend, or have you experienced/visited? #LoveDandG
9.40pm Q5      Are there any events happening across Dumfries and Galloway this October? #LoveDandG
9.50pm Q6      Share your photos or videos of a memorable food and drink experience in D&G. #LoveDandG
Remember to include A1 and #LoveDandG in your answer to question 1 etc, thanks Lesley and Mark